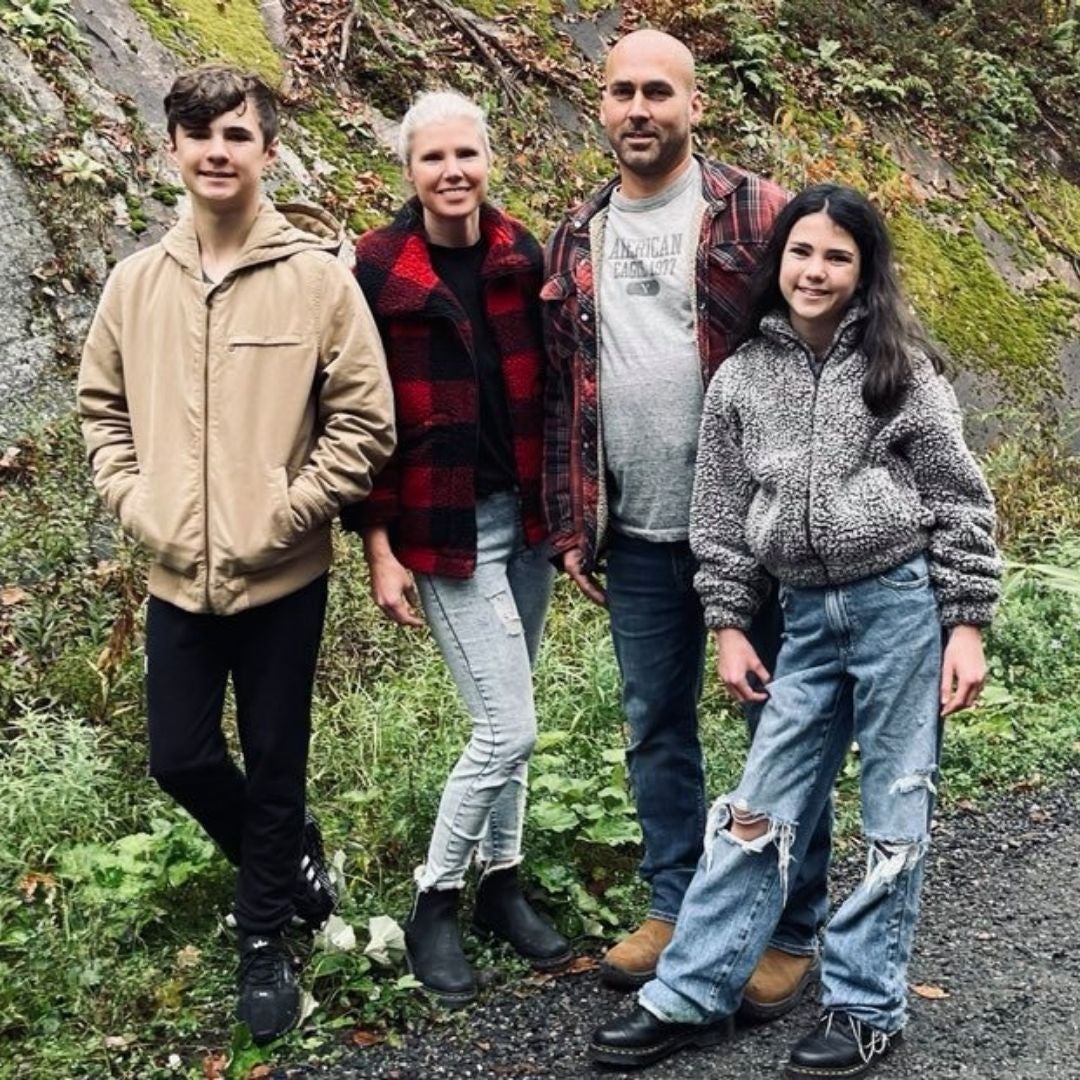 A little about me… when I'm not working, my husband, Mike and I are likely renovating our house. When I'm not renovating, you will find me at the hockey rink or football field during the Fall/Winter months with my son, Jack and daughter, Claire OR in the warmer months, visiting with family at the cottage, boating, swimming and relaxing by a campfire.

As your realtor, you can expect me to be 100% honest with you. I've been in your shoes, whether your buying your new home or selling your current one, I've been there and done that, several times over. I understand what it's like to search for a new home OR to get your current home ready to sell; ALSO to pack, to move, to unpack, to live, and THEN (for some) REPEAT. I've done this with babies, school age kids, teenagers, and animals of all shapes and sizes. In the rain, snow and 40 degree weather. One thing I haven't done is hire movers, I'm not sure what that feels like, but I'm sure its great!

Whether you're looking for that dream home that's move in ready OR you're looking for that home that needs a little bit of love to make it your own, I'm here to help.

If you're unable to find that dream home in your desired neighbourhood, I can help you see the potential in a home that needs a little love.

I've always enjoyed renovating and re-decorating homes, which is why I think we have moved as much as we have… you can only remove so many walls and paint so many times, before it's time to move on! ?

During our moves, I can say that I enjoyed the move-in-ready home, but my heart is with the fixer uppers and being able to completely transform a tired home into a beautiful home. However, this year, my family and I started our plans to build new in the spring of 2022 in Lucan. I'm so excited as we are planning to move away from the traditional home to a more modern look. Stay tuned, while I share our journey.

BELOW are some things you DID or DIDN'T know about me:

I have a background in the legal profession and knowledge of the construction industry. My husband and I own a commercial General Contacting Company, called MGB Construction Inc.

Coffee OR Tea – Both! I need a coffee to function in the morning.

On my down time I enjoy watching football, Go Cards!!, listening to podcasts, my favorites are Crime Junkies and Anatomy of Murder.

What activity instantly calms me down? Does drinking a glass a wine count as an activity?

My favorite chip is Dill Pickle.

I sold one of my homes on my own before I became a Realtor. During that transaction I realized the importance a real estate professional can have on one of the largest financial decisions you will ever make.

My Favorite Holiday is Christmas!! I love this this holiday because I have so many wonderful memories!

What's the silliest argument I've ever been in? I have kids, we argue about arguing!!

I love to dance, especially in the car, while driving! lol

My husband and I began investing in real estate shortly after we were married. We have now bought and sold 6 homes, all of which were renovated.

What did I want to be when I grew up? I wanted to be a vet, but I quickly realized that I would be better cuddling animals then fixing them.

My decorating style went from being modern farmhouse to more of a mid-century modern style.

My favorite season is summer, I love the warmth, being outside and the smell of freshly cut grass

A family tradition that we do every year is, Thanksgiving at my parents place up North and going on walks through the woods.

Who do I admire the most? My daughter Claire, she's my little superhero. She is one of the strongest, most courageous young girls I've ever known. She has battled with severe anxiety daily since the age of 6. Which for her, means life in general is unpredictable, scary, and full of ups and downs. What seemed easy to the rest of us, is a struggle for her. She's almost 12 years old and she continues to pushed herself to do more, to fight back when her anxiety tries to take over and conquer to her fears. She has over come so many things, when I feel, most people would give up, she doesn't and she does it everyday with a smile on her face, some days holding back tears. I admire everything about her and I'm so very proud to be her mom…….. so every time you see me doing a listing video (which by the way makes me want to crawl into a hole and not come out…lol) I think of all the things she has overcome to be where she is today.

My goal as your agent is to make the process of buying and/or selling as stress free and enjoyable as possible with full confidence that your interests are my number one priority.

I will take the time to listen to what you want out of the process, whether your worried about the selling process, excited about the home you want to buy or you simply just want to chat about the market and what that looks like for you and family, I'm always happy to help.